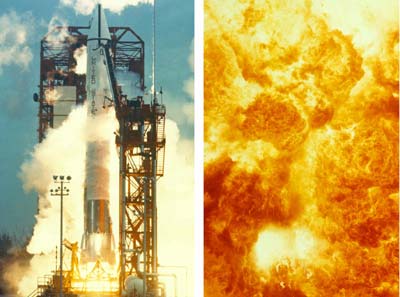 I thought I had heard just about every crazy thing you could possibly hear on Obama's
Willy Wonka
ride through the tunnel of power, but no.
This just out:
"When I became the NASA administrator, [Obama] charged me with three things," NASA head Charles Bolden said in a recent interview with the Middle Eastern news network al-Jazeera. "One, he wanted me to help re-inspire children to want to get into science and math; he wanted me to expand our international relationships; and third, and perhaps foremost, he wanted me to find a way to reach out to the Muslim world and engage much more with dominantly Muslim nations to help them feel good about their historic contribution to science, math, and engineering."
Help them feel good. That's just perfect. President Obama brings in a new man to head up the National Aeronautic and Space Administration, and what does he lay down as the goals? Inspire children to do math, expand international relationships (that's a nice warm and fuzzy) and find a way to dialogue with the Muslim world.
Michael Griffin, who served as NASA administrator during the latter half of the
Bush administration
, took issue with the Bolden statement, stating that while welcome, Muslim-nation cooperation is not vital for U.S. advancements in space exploration.
"There is no technology they have that we need," Griffin said.
The former administrator stressed that any criticism should be directed at Obama, not Bolden, since NASA merely carries out policy.
What do you think, in the face of being called on the sheer nonesense of using NASA as an outreach program, will the Obamonauts back away or double down?
The White House stood by Bolden on Tuesday. Spokesman Nick Shapiro said in a written statement to FoxNews.com that Obama "wants NASA to engage with the world's best scientists and engineers as we work together to push the boundaries of exploration.

"Meeting that mandate requires NASA to partner with countries around the world like Russia and Japan, as well as collaboration with Israel and with many Muslim-majority countries. The space race began as a global competition, but, today, it is a global collaboration," he said.
Oh yeah, you knew it...double down baby! Maybe they could do team building exercises, repel off cliffs, climb rope bridges, that sort of thing.
"If by doing great things, people are inspired, well then that's wonderful," Griffin said. "If you get it in the wrong order ... it becomes an empty shell."

Griffin added: "That is exactly what is in danger of happening."
Now that sounds sensible. I guess that would disqualify him for a job on Team Obama.