What, me worry?
What's wrong with this picture? Just a harmless nut-job Islamic fundamentalist who wants to usher in the twelfth imam and the end of the age spooling up the centrifuges on his way to
weapons grade uranium
. It's kind of like a home science project, just to see if they can do it!
Iran said on Monday it is considering plans to build two new uranium enrichment plants concealed inside mountains to avert air strikes, drawing condemnation from the United States.
"Inshallah (God willing), in the next Iranian year (starting in March) as ordered by the president we may start the construction of two new enrichment sites," or so said Iran's atomic chief Ali Akbar Salehi.
Of course Iran, sitting atop one of the world's largest oil reserves, merely wishes to enrich the uranium so that they may take their place amongst the other advanced nations of the world. Nuclear fuel is the future, and the Iranians have the future in mind when they go nuclear.
Last November, President Mahmoud Ahmadinejad announced Iran would build 10 new uranium enrichment plants, after Tehran was strongly rebuked by world powers for building a second enrichment plant near the Shiite holy city of Qom. Salehi said the enrichment capacities of the new sites would be similar to the existing facility in the central city of Natanz, where a defiant Tehran is refining uranium despite three sets of UN sanctions. According to the latest UN nuclear watchdog report, Iran has installed in Natanz 8,610 centrifuges, the device which rotates at supersonic speed to enrich uranium. Of these, 3,772 centrifuges are actively enriching uranium under the supervision of the International Atomic Energy Agency (IAEA).
What the...? Wasn't it just yesterday the Iranians reported
closing down their program
for uranium enrichment?
Iran today promised to stop building centrifuges for uranium enrichment, in a move that could herald a new era of openness and co-operation with the United Nations. Gholamreza Aghazadeh, head of the Atomic Energy Organisation of Iran, said the country would "voluntarily" suspend its centrifuge work from Friday. Iran "is interested as quickly as possible to bring this case to a close," he said.

April 6th, 2004
I guess that position is no longer 'operative.'
Salehi said the new plants will be equipped with new generation centrifuges and the facilities would be hidden in mountains so as to protect them from "any attacks."
That's reassuring.
Elsewhere on the diplomatic front, European nations meeting in Brussels appeared divided over boosting sanctions against Iran. "Unhappily all the actions by the Iranian side for weeks confirm that we must move to (more) sanctions," French European Affairs Minister Pierre Lellouche said.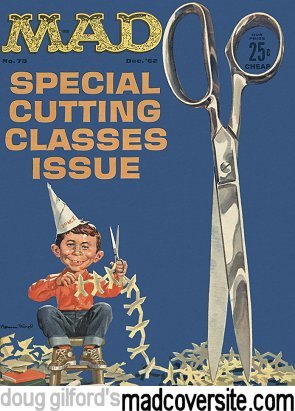 Tensions rose further after Iran began work on enriching uranium to 20 percent purity from 3.5 percent, which according to experts brings it closer to the 93 percent level required for making a bomb.Turkish Prime Minister Recep Tayyip Erdogan, meanwhile, warned in a newspaper interview that a pre-emptive Israeli strike on Iran's nuclear facilities would be a "disaster of unpredictable consequences." "We have to find a solution through diplomatic means," he told the leading Spanish daily El Pais. "We must not leave the negotiating table."
Heavens, no. Let us keep talking. We're making headway, aren't we?