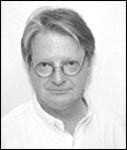 President Obama has had a gay time playing BP for the villain in this modern era melodrama, hoping beyond hope to gain political leverage for the next stage of governmental expansion. In the mix came the opportunity to trash another industry, idle
all
off shore oil drilling(?!), and with Representative Barton shooting straight in this theater of the absurd, throwing the Republican's in the cross hairs as well. Will this man
ever
take his job seriously?
Thank God we have the clear commentary of Canada's David Warren to help get us through the drudgery of this administration's next set of political strong arming:
"Meanwhile, the BP executives -- who had no intention to spill oil, who are not exclusively responsible for the accident, and who have every motive to bring the quickest possible end to what is a worse nightmare for them than for anyone -- are threatened, and shaken down, as if they had acted consistently from pure malice. It is political theatre so egregious even "liberal" people in the U.S. are beginning to see through it."
I hope he's right. You can read the rest of his excellent piece
here
.